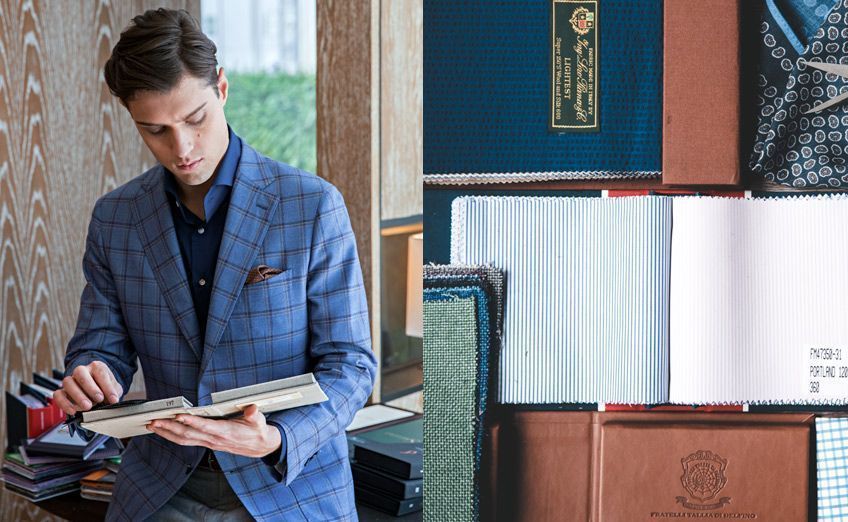 Quality suit fabric is the foundation of any good suit. The first thing any visit to the tailors will be flipping through stacks and stacks of cloth booklets. It can be a daunting task if you are not versed in the aspects that make each fabric unique. Here we hope to introduce you to the 5 main characteristics you should consider when selecting fabrics.
Material
Your first choice will be the type of suit fabric, wool, cotton, linen, silk or blends. Wool will be most people's preferred choice because of its versatility and office friendliness. For tropical countries, consider cotton for its sweat absorbing and light characteristics, or linen for something more casual.  The luster of silk and its blends are best saved for special occasions. Read further on materials and their uses here.
Mill
The mill is where the suit fabric is made. Some mills have been around for generations, still creating fabrics from sheep to suit, ensuring a watchful eye every step along the way for absolute perfection. Mills such as Zegna, have built their brand from these enduring traditions and can attract the best in pattern weavers and cloth dyers to create truly iconic fabric. Of course, there are other mills that offer similar quality at a lower price point, but without the prestige and fashion edge. Learn about all the mills we source from here.
Weight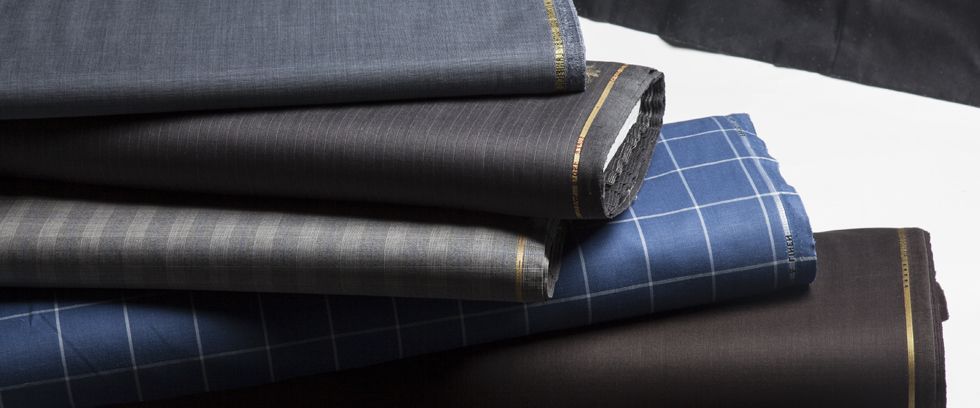 The weight of the cloth you choose affects everything from the warmth of your suit to the fit. Fabrics can range from something as light as 210 grams per square meter (GSM) to something as heavy as 300 GSM. The weight is not any indication of quality, super 150s and higher can all vary in weight. Where weight makes the most impact is in how you carry yourself in the suit as well as warmth.
Quality of Suit Fabric
If there is one thing that is constant, higher quality means a finer thread, a brighter sheen and a more luxurious feel. This is most prevalent in wool and silk and its blends, though linen and cloth still have their best examples. Silk may be blended with other cloths to add versatility and to also bring down it's price, while the quality in pure new wool is dictated by its fineness (or diameter) of the wool fiber, either in microns or Super 100s -180s.
Colour & Pattern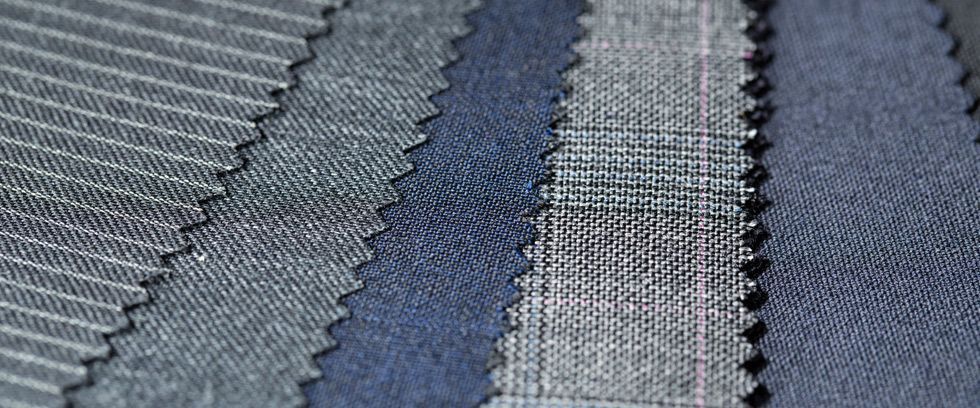 The final choice, but the most lasting will be the colour and pattern. When first starting out, its best to fill your wardrobe with classic styles that can be worn to a variety of occasions and venues. These will be your blue, grey and charcoal wool suits. When venturing further, we have a weekly style guide that features unique match ups to inspire you. You can also browse our online database of the more popular suit fabrics we offer.
If you have any further questions, our master tailors will be more than happy to answer your questions. Drop us a line at tailoring@senszio.com