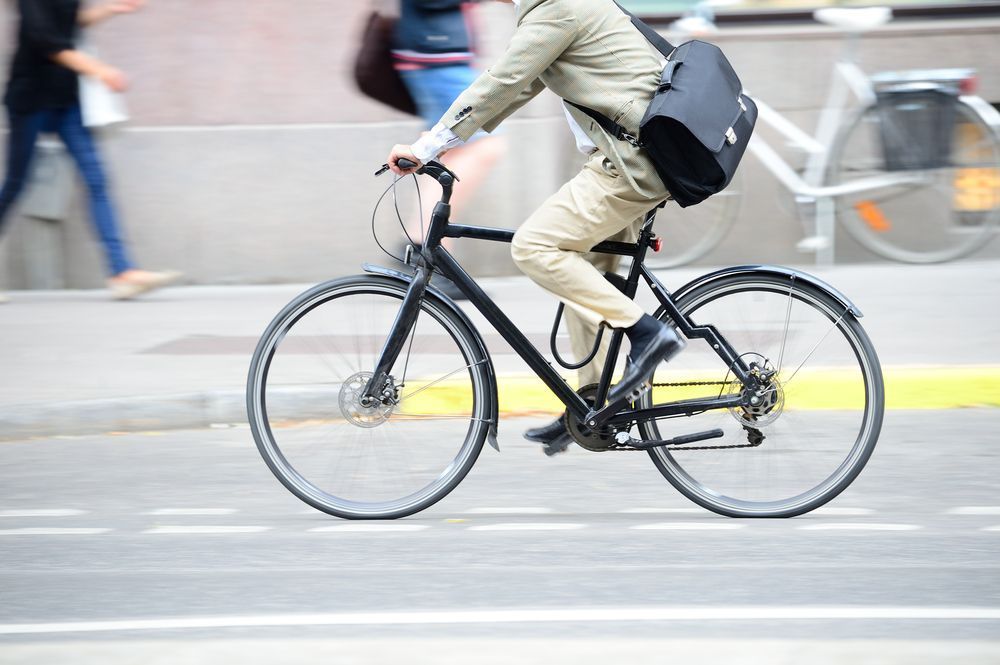 One of the more marvelous benefits of an Oslo tailored suit is the personal customization. Let your imagination run wild and make the suit not only tailored to your body, but tailored to your personality and habits. Here are the stories of notable additions that our customers at Senszio have requested.
Lars, 28, Entrepreneur
When I was designing my suit at Senszio, I wanted it to be slightly more durable than the standard. I bike to work and sometimes don't have the time to change out of my suit. This got me thinking, why don't I customize my suit to be wearable on bike? I chose a special water resistant cloth for my Oslo tailored suit to help keep away the stray splashes of mud and rain water. I also asked them to stitch in two thin strips of Velcro to the hem of my right pant leg. This way I can snap them together, keeping my loose pant leg away from the chains of my bicycle.
Mark, 56, Lawyer
I never liked technology, old fashioned pen and paper will always be better than recordings or typing. When I got my Oslo tailored suit from Senszio, I wanted to make sure I had a pocket large enough to fit my notebook and pen. I have been using the same design of notebook since I started my profession, and don't plan to stop any time soon! Having a pocket especially made, really turned out great. At Senszio they designed the suit with enough space for my notebook, and when I wear it you can hardly tell I have it tucked away!
Alex, 35, Designer
Getting my own suit really blew up the possibilities in my mind. I couldn't decide what things I wanted to do, and to be honest I was worried I was going a little overboard! One thing I definitely wanted to incorporate was my work. It took a little longer, but I got cloth printed with my first design to be used as the liner in my jacket! I also got a sweet handkerchief in the same print. There are so many more places that you could add your personal flair, under the collar on the jacket I changed to a vibrant red, the buttons all customized. The pocket liners, the zip, the monograms everything I could design myself and Senszio could deliver.
Check our Oslo schedule here. If you have any ideas to personalize your suit, we will make it work. Our master craftsman at Senszio can make anything possible.