Summer will soon be upon us and with it comes the heat. No need to sweat, we will show you what it takes to look cool in a New York summer suit. With these simple tips, we will guide you to the perfect choice in material, colour, style and accessories for your bespoke suit.
Materials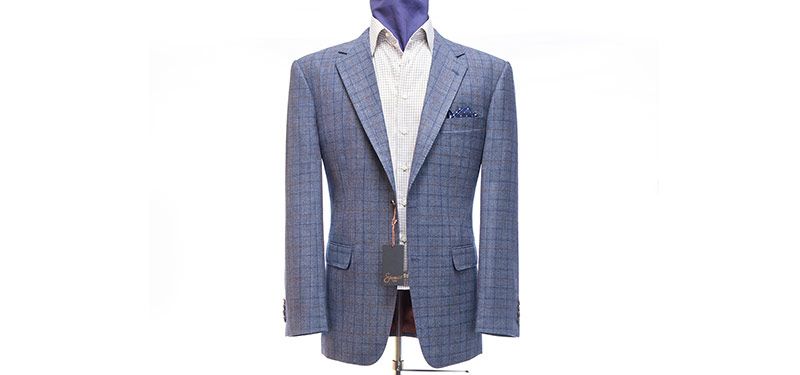 Strong heat might be more accustomed to a t-shirt, but a properly tailored suit can be just as breezy. There are two main choices when it comes to your summer suit, linen or cotton. Cotton is the more durable and under-the-radar choice. It is airy and absorbs moisture well, helping you hide the sweat you may work up. Linen is by far the lightest choice, and breathes very well. While linen usually comes in more tan and lighter shades, a dark coloured linen suit may be the perfect undercover formal suit to your next summer soiree. Be careful, linen wrinkles easy if not handled properly, don't leave your jacket just lying anywhere.
Colours
Summer is a time of expression, and you too should think about something more daring for your bespoke New York summer suit. Don't limit yourself to the somber colours of fall or winter and go for lighter shades, maybe even something bright and vibrant. White, tan, grey and baby blue are all popular colours for a summer suit. If Mix and matching, go for a darker shade for the jacket, a lighter for the pants, and remember never match patterns to patterns!
Styles
Styling your summer suit, as with any bespoke suit, is all up to you, but consider these ideas! For the fit of a summer suit, you may be tempted to go as slim as possible, however as it is summer a looser fit will allow for comfortable airflow, keeping you cool. As summer suits tend to be in a lighter shade, simplicity is key. Go for a classic peak lapel, consider patch pockets, both modern favourites. You could even go for a half back inner lining, allowing for even greater breathing.
The little things
As with any look it is always the little things that make a New York summer suit really shine. Pick up a new canvas wallet in a vibrant blue or red. Get a pair of Clubmaster shades that you can put in your breast pocket. When picking out a watch, go for something sleek and thin with a leather strap. But first things first, you need a New York summer suit. It just happens that the best tailors from Senszio will be in town. Their 3rd generation master craftsmen, extensive collection of premium fabrics and excellent customer care will have you in good hands. Check their tour schedule here.