Take the strength and intimidation of the Lion to your next board meeting. The lion look is a navy suit with thin pinstripes paired with a graph checked shirt to create the look of a pride leader.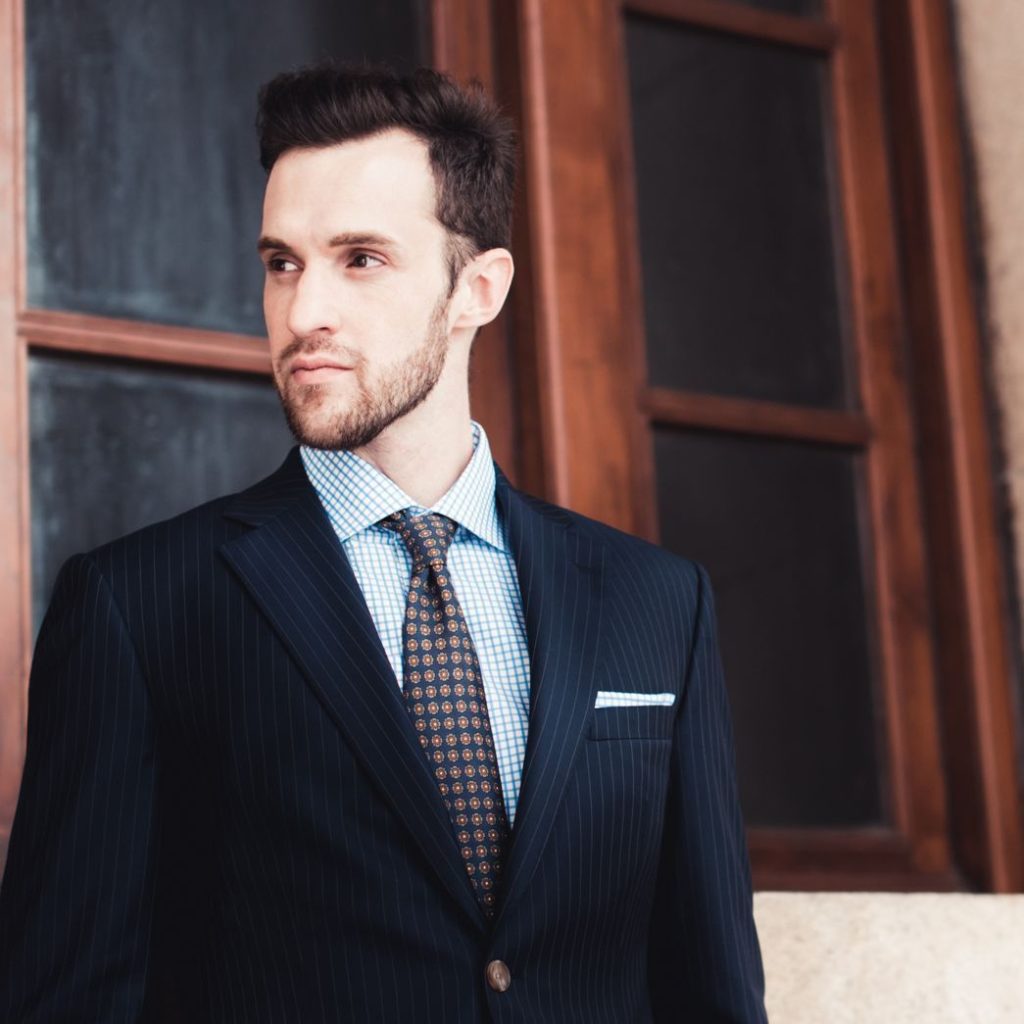 The Suit
The pinstripes of the jacket act as arrows drawing the eyes upward towards your head. This helps audiences better focus on you while presenting to small intimate groups. The pinstripes also exude an intimidating aura, giving your words more weight and power. Why else would this be the go to look for 1920's mobsters?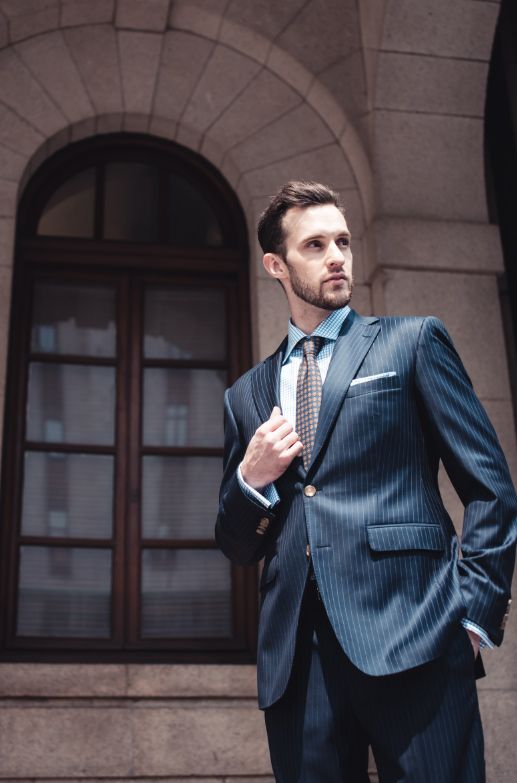 Fratelli Tallia Di Delfino makes many classic pinstripe suit fabrics. You want to choose one with thin stripes, that does not draw the eye from a distance, but close up becomes noticeable. There are many choices to choose from in different shades of blue.
Shirt
The checked shirt acts as your lion's mane, amplifying your voice and your face. This pattern holds its form through creases and folds, giving a seamless look even when viewed from odd angles. The pattern creates the optical illusion that your attention is being focused on all audience members, even if you are not facing directly at them.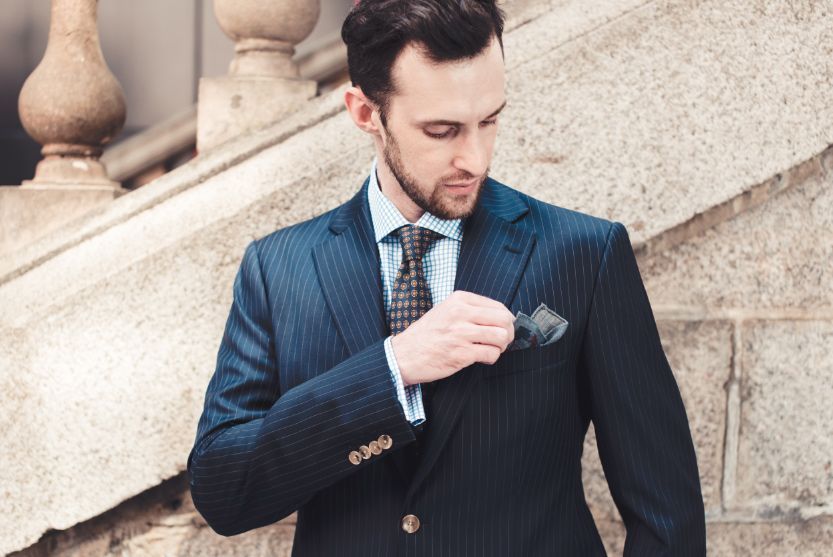 Thomas Mason's Silver quality 100% Egyptian cotton with a graph check pattern has various patterns with slightly altered spacing, size and grid thickness. Each provides a slightly different aesthetic for this outfit style.
With the Lion look, your audiences will be captivated and your voice magnified. Subtle pinstripes and a graph checked shirt make you look sharp, professional and stylish. To view these fabrics in person and see countless other combination options, book an appointment with our bespoke master suit makers today!