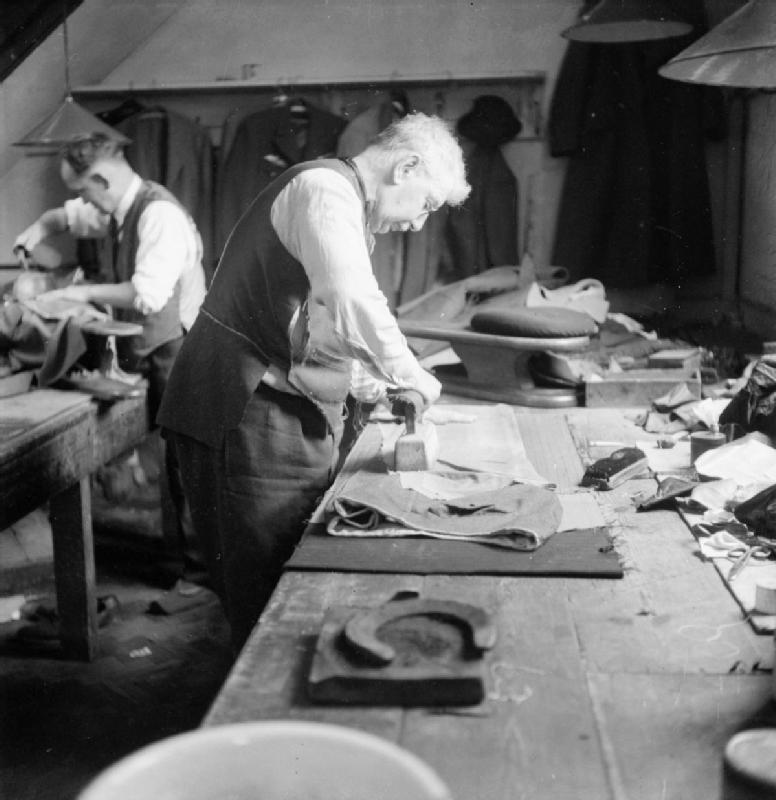 Bespoke tailoring slowly developed over the course of history along with mankind. The need for protection from the elements has honed the skills of clothiers, sewers and dyers over the years into a culmination of skills specializing in clothing man. As the need for protection was slowly outweighed by the need of style, comfort and class, bespoke tailoring was born.
While that may be a somewhat uninspiring history of bespoke tailoring, the real spark that set apart 'bespoke' meaning individually patterned and crafted men's clothing, was in Saville row London. The golden mile of tailoring, as it was known, was where the term 'bespoke tailoring' was first used and where the craft was taken to new heights. It was here that the norms and ethos of formal gentlemen's style was innovated and perfected.
The business of bespoke tailoring reached across the world, as shops specializing in men's suit wear were eager to provide the ultimate in gentlemen's clothing. One hot bed for the business was in Hong Kong, a major port city in the South China Sea. Many American navy men would stop over in Hong Kong on shore leave, where they enjoyed the city nightlife as well as picking up a fine tailored suit.
This constant stream of business was what first started the tailoring boom in Hong Kong, leading to an entire generation of skilled craftsman, a wealth of knowledge and a deep-seated love of the art. Soon it wasn't just sailors coming to Hong Kong for a suit, it was businessmen, politicians and even presidents. This climate is where our founder, Mark Motwani, fresh out of university, first entered the world of tailoring.
Through hard work and a will to succeed, Mark started his own tailoring company and grew from humble beginnings to be now known worldwide. Senszio is present in over 12 countries across Europe and the Americas providing expertly handcrafted suits for the discerning gentlemen. Check their tour schedule and book an appointment here.