Choosing the right fabrics for your suit or shirt from 3000+ options can be overwhelming, especially if you know nothing about what the fabrics are and what makes them unique. Different fabric types have their unique structures, patterns and functionalities. This article is less about the material the fabric is made from, like wool, cotton, silk, etc. We discuss that in our post about selecting fabrics for your suits. Today, we are showing you a few fabrics that are popular, to help you a bit in making a right fabric choice for your tailored suit.
Piquet Fabric
Piquet or Piqué, from the French term, is a fabric usually woven with two warps to produce characteristic parallel cords, diamonds, horizontal ribs and other interesting effects. Invented for use with cotton, the fabric is usually very richly constructed to emphasize the raised structures. Almost used exclusively for shirts and polos, piquet fabrics are often knitted as well as woven and can be quite formal (for evening shirts) or also sporty.
Oxford Fabric
Oxford was traditionally a very basic fabric woven together by interlacing two threads on a coloured warp with a thick white weft, giving a chalky textured appearance. Oxford fabrics have been refined and produced using two-fold and three-fold yarns woven together in complex dobby structures to achieve the typical Oxford appearance. The finer versions of an Oxford are referred to as Pin Point or Royal Oxford and are used primarily for shirts with cotton. While rare, some suits have seen oxford (wool) used as well.
Twill Fabric
Twill is an English term that is used to identify fabrics with a diagonal structure. The main characteristics of a twill fabric is that by using the diagonal weave, as opposed to a plain weave, it's possible to incorporate more threads and therefore the resultant fabrics are heavier and thus more suitable for cooler weather.
The pattern is reached by passing the weft thread over one or more warp threads and then under two or more warp threads and so on. Every time a "step" is left between rows to create the characteristic diagonal structure. The vast majority of suit fabrics are some kind of twill weave.
Some notable examples of fabrics that fall under the diagonal "Twill" family are flannel, tweed, herringbone, houndstooth and many more.
Poplin Fabric
Poplin is a light cotton fabric with a higher number of yarns in the warp than in the weft, which makes it especially suitable for striped designs. The name is derived from the french word "papaline", namely a fabric that was created for the Popes in the Middle Ages. Poplin is usually made with cotton but any fabric can be made into a poplin fabric.
Giza
Giza is not only the home of the Great Pyramids and the Great Sphinx; it is also the name the Egyptians gave their highly acclaimed cottons, the famous Giza 45 and Giza 87. These Extra Long Staple cottons, grown in the fertile soil of the Nile Delta, both belong to the most precious and exclusive cottons in the world and represent only a small percentage of Egypt's total annual cotton production.
"Giza 45" is the "Queen of all cottons". It distinguishes itself thanks to its fibre length, the longest of all Egyptians cottons (36mm), which makes it possible to achieve the finest and softest shirting fabrics with a yarn count of 140/2 or higher, up to 330/3.
"Giza 87″ is the cotton with the highest degree of brilliance and guarantees a particular luminosity and bright whiteness to the fabric. In fact, through numerous washes, the softness increases even further and its original brightness is absolutely maintained.
Two-Fold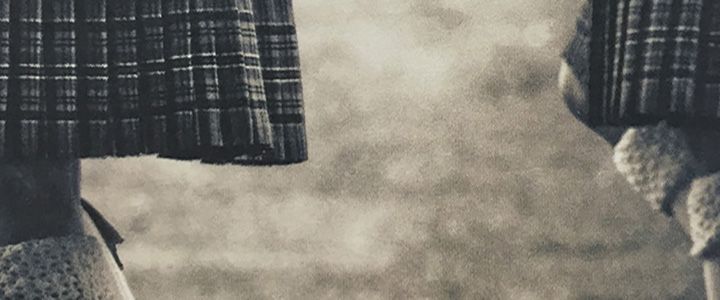 Two-fold means that two very finely spun yarns have more subsequently twisted together to form a two-fold yarn, which is much stronger, smoother and more durable than the original single-fold yarns.
Fabrics woven from two-fold yarns are soft but also crisp, and have an unsurpassed lustre, drape and handle, as well as good resilience.
Linen
Linen, coming from the plant Linum Usatissimum, is produced through the retting process of the stalks. It is the only textile fibre that grows in Europe, and it was the first to be cultivated and transformed by man. It has a series of outspoken benefits:
First, linen is "heat-regulated": it absorbs body-heat and expels it to the outside, leaving a sensation of freshness and dryness.
Second, it is "antiallergenic": it is non-irritant, does not harbor dust, detergents or limestone residue.
Third, linen is "resistant": linen is the strongest natural textile fibre. It lasts a long time without deforming and becomes softer to touch the more you wash it.
At last, linen is "ecological": it is a plant that requires less water than other crops and necessities just a minimal quantity of fertilizers.
There are of course many more fabric types other than these, but now you know some of the basics. And you don't have to panic at all, as our bespoke master at Senszio will assist you in finding the ones that suit your preference perfectly. Check out the next touring schedule here.