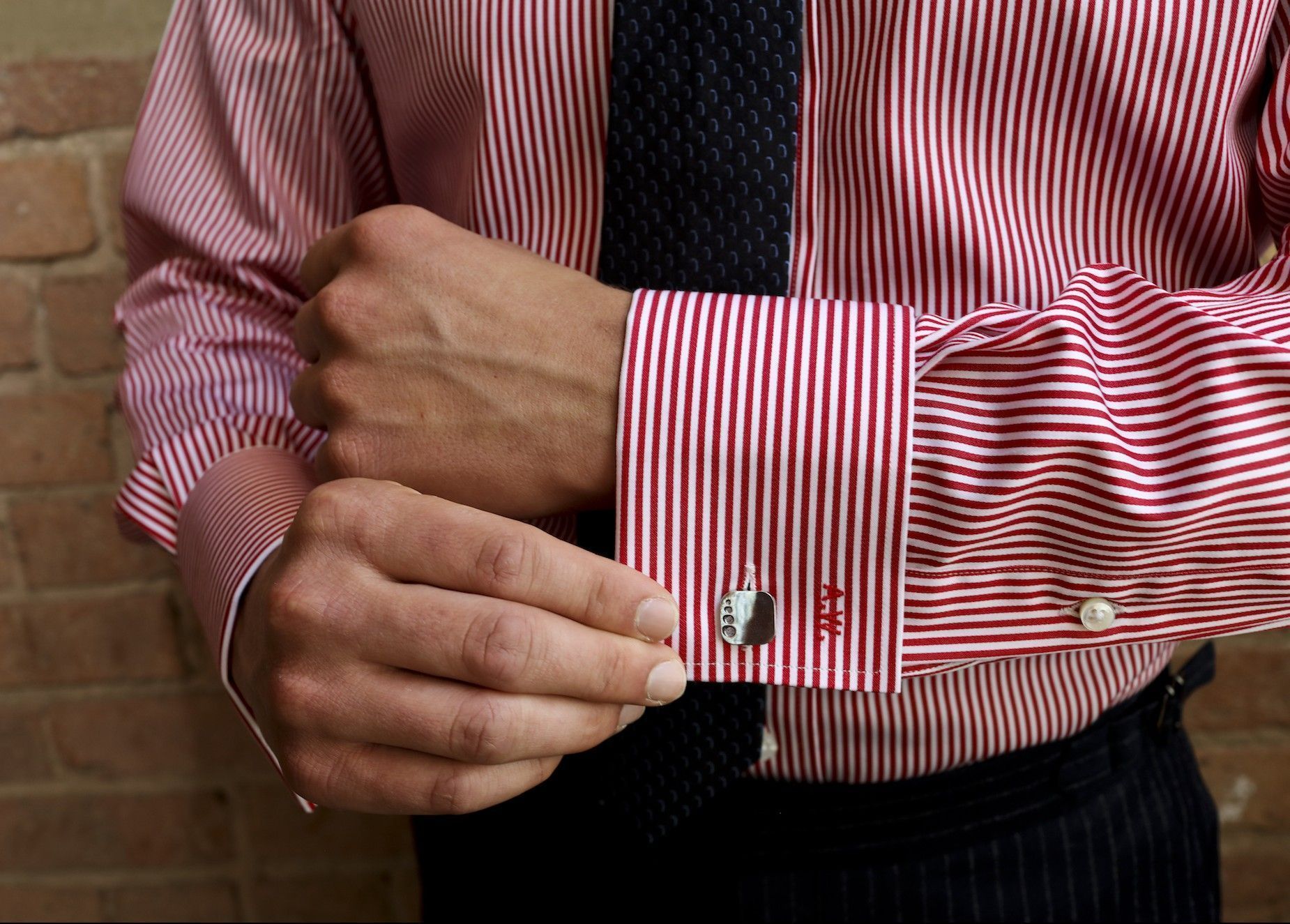 For most of our Senszio clients, long work days, business meetings and extravagant events are an every day occurrence, requiring a constant wardrobe, worthy of such occasions.  From custom suits to dress shirts to shoes, every man needs a plentiful assortment of the highest quality garments, ensuring longevity and comfort.
And while the suit pants and jacket may seem like the star of the show, the dress shirt beneath has the possibility to be the ultimate statement piece.  With trends changing from season to season and new, exciting patterns and colors, the dress shirt is the ultimate way to channel style.  And much like our recent blog about why to invest in a custom suit, the same principles apply for choosing a bespoke dress shirt.
Benefits of Bespoke
Getting the look you want, with the convenience of not having to shop from store to store, are essential reasons to buying bespoke.  And while an obvious advantage of a custom made shirt is the quality that can withstand time and wear, the decisive factor is still choosing your own fabrics and the ideal fit.
Choose Your Own Fabrics
While many people may feel that a dress shirt is simply a dress shirt, our Master Bespoke tailors, and our customers, know that more goes into it than that.  When customizing your dress shirt, the choice of fabric is contingent upon many factors, from where you will be wearing the shirt to how heavy you like your shirt to be.  Do you prefer a crisper finish or something that drapes softly across your shoulders?
Once you know what type of fabric you are in the market for, the real fun begins.  Selecting your own fabrics guarantees that you are in control of colors and patterns from the onset.  From time-tested neutrals to experimenting with bolder colors and patterns, the choice is up to you.  Additionally, by choosing your fabrics from the beginning, you are able to successfully match your new shirts to suits and ties you already have waiting in your wardrobe.
Custom Fit
Who doesn't love slipping into something and feeling like it was made just for them?  With a custom dress shirt from Senszio, that experience is never one and done.  From the shoulder fit to arm length, the fabric is made to perfectly contour your body, allowing for phenomenal range of motion without excess fabric.  And unfortunately, with store bought dress shirts, the issue of unnecessary fabric becomes a likely problem, due to trying to fit men of different sizes.  Everything from the armhole to the cut of the overall shirt tends to be oversized, resulting in too much material, improperly placed seams and a generally unfitted look.  With custom tailoring, all of this is avoided, with the care and dedication of master tailors, taking 10-15 measurements to ensure ideal fit.
By choosing to have your dress shirts custom made, you are ensuring control over quality, fit and style.  Knowing that your shirts for the office, the weekend or a black tie event are as exceptional as you need them to be, no matter the scenario, is one less thing to worry about throughout your busy day.  With a bespoke Senszio garment, leave the house confident that you are always dressing to impress.